My Restorations
Subscribe to posts
I acquired this pair back in 2007 I believe on eBay. As you can see in the pictures, before pictures, there are a lot of surface scuffs on the leather. To clean the shoes, deep cleaning was used inside and out. I mainly used dish-washing soap and a brush to take care of that. The scuff areas were repainted with Angelus Leather Paint mixed with a ratio amount of Angelus Duller to give the finish a more natural look. If it's not added, you will end up with a glossy finish. The pen mark was removed using a Magic Eraser. The toe boxes were stuffed with grocery bags to help alleviate the creases and fix the shape.
Before:
This pair of Air Jordan XI Retro "Space Jam" was on the verge of yellowing. When I acquired them in October 2006, they weren't really even that yellowed. However, with all clear soles, the more you wear them, the more they are susceptible to oxidation, in other words, yellowing. In other instances, if they are stored improperly, it may cause oxidation regardless if the shoes have been worn or not.
If I remember correctly, it only took me one day of using Sea Glow to achieve these results. Approximately 4 hours I believe. From what I've observed from my results as well as others, the soles never truly become as clear as they were originally. However, I believe anyone will take these results over yellowed clear soles regardless.
Here is a pair of Air Jordan XII Retro "Playoffs" that I restored back in 2007 I believe.

Before:
After: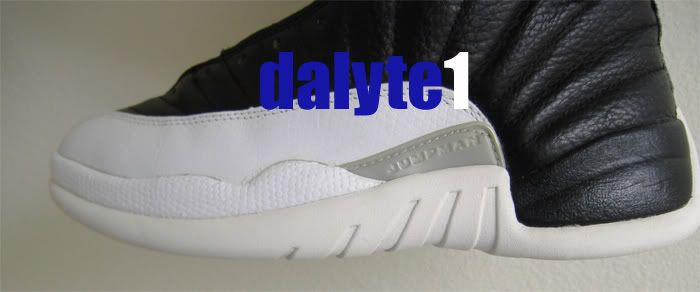 The product that I used was Sea Glow. Originally it was ruled out that Sea Glow would not work on anything else other than boats and clear soles, such as the ones found on Air Jordan V's and Air Jordan XI's. I figured I'd test it out on yellowed rubber soles and as you can see in the pictures, Sea Glow does in fact work on yellowed rubber.
Word of caution. If you do plan to leave your shoes outside in the sun, make sure to use ice bags or ice packs to keep the shoes cold. The heat from the sun can cause the glue that holds the sneakers together to melt. Once it melts, separation in any areas where the sneaker was glued will occur.